Life and living expenses
26 Kyoto iUP students (14: living in the dorm, 12: living in the private apartment) answered questionnaires regarding their life and living expenses in Kyoto. The results of the questionnaire survey are shown in the following. (May 2021)

The cost of living
Rough breakdowns of Kyoto iUP student's living expenses (Monthly average)
Rent (Incl. maintenance fee) 家賃(共益費含む)
Internet access fees インターネット接続料金
Cost of study(Ex. Textbook fees)  学習にかかるお金(教科書代など)
Others (Entertainment, Social expenses, Clothing costs, etc) その他(趣味・交際費・被服費など)
Food & Lifestyle
Q. What do you think about supermarket and convenience stores in Japan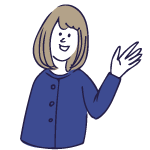 There are lot of brands of supermarkets, so I can compare the price of the same ingredient to see which one is cheaper but quality is good. It's very convenient to have several options of payments (cash, qr code, cards).
Very convenient if you are having a tough time deciding what to eat or cook.

It's everywhere, so we don't have to go that far to replenish our logistics

Once you get used to the places, and are aware of what you want to eat, it's pretty convenient.
Q.
What do you think about university's cafeterias?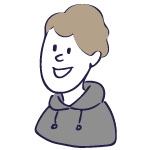 Even the price is not so different than foods in convenience store or supermarkets, but they're freshly cooked so cafeteria is a good place when I don't want to cook.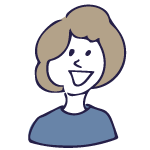 Price is good. Has well-balanced meals. But if you eat at university cafe everyday, you might get bored.
The food has a price affordable for students,

and nutritionally balanced.

The food is good but it's often very crowded.
Q.
What do you think about restaurants in Japan?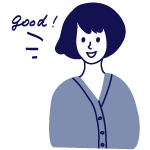 Most restaurants around the university prices the same (around 700-1000 yen per meal) and have a variety of menus such as ramen, rice bowl, fried foods. This kind of restaurants are for daily basis. There are also bigger or more expensive restaurant such as yakiniku or buffet, which I go occasionally with friends. These days, I like to try many ramen restaurant around the university.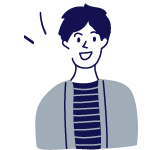 There are a lot of varieties of restaurant here in Japan, so I can try something that not even originated from Kyoto, even though some of them could be a bit pricey but I enjoyed the experience. I really like sushi now, so Kura Sushi or Sushiro are my favorite restaurants now
Not all are good, but they are never terrible. Akutagawa ramen (near Hyakumanben) is perhaps the best ramen shop in Kyoto. Highly recommended!

Most restaurants have a very good taste to cost ratio. I have rarely paid for a meal here and though it wasn't worth it. My favorites are Matsuya, Akutagawa, and Joutou Curry

Japan has a lot of seafood restaurants so it is easy for me to eat if I cannot find a halal restaurant


Do you cook yourself 自炊はしますか?