Message from the President
Welcome!
Since its founding in 1897, Kyoto University has dedicated itself to the advancement of knowledge based on ideals of academic freedom and open-minded dialog. Numerous outstanding scholars have been fostered in the university's unique, liberal atmosphere.
Around 2,000 international students from 100 countries are currently enrolled at the university, mainly in our graduate schools. And for those with particular talent and ambition, we have developed a new undergraduate program: Kyoto iUP, providing the opportunity to gain a deep understanding of Japanese language, culture, and customs in addition to a major field of specialization.
This program is ideally suited to students interested in working in a Japan-related field, or pursuing a career at a company or academic institution in Japan. A notable feature is that students do not need any prior knowledge of Japanese language.
Successful applicants will be eligible for merit-based scholarship and other benefits, making possible a wide range of post-graduate study and career opportunities. I encourage you to seize this unique chance, and we look forward to welcoming you on our campus!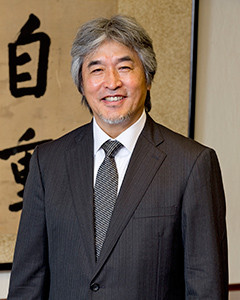 Juichi YAMAGIWA
President, Kyoto University