Events
Completion Ceremony for 2019 Kyoto iUP Preparatory Course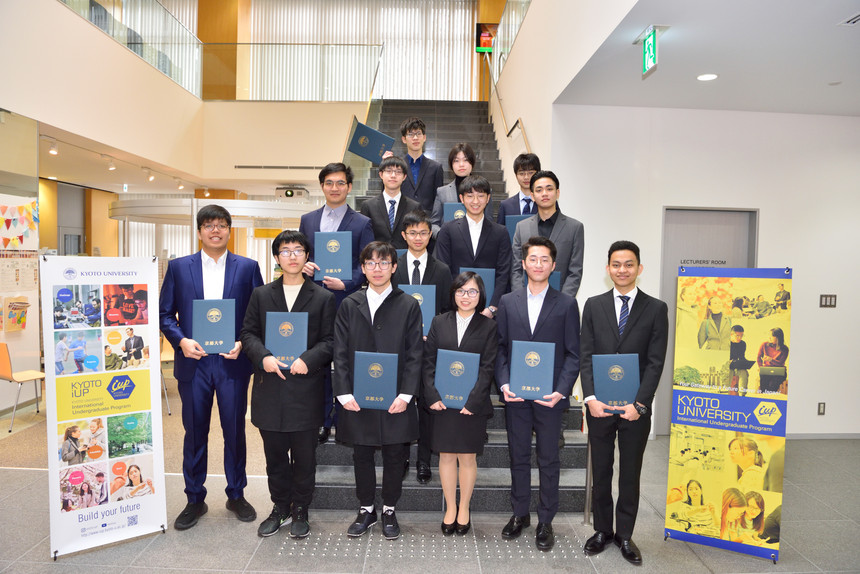 The Completion Ceremony for the Kyoto iUP Preparatory Course was held on March 4, 2020 at the Institute for Liberal Arts and Sciences (ILAS) Building in Yoshida Campus. In response to the new coronavirus outbreak, we held the ceremony by limiting the number of participants and shortening the proceedings.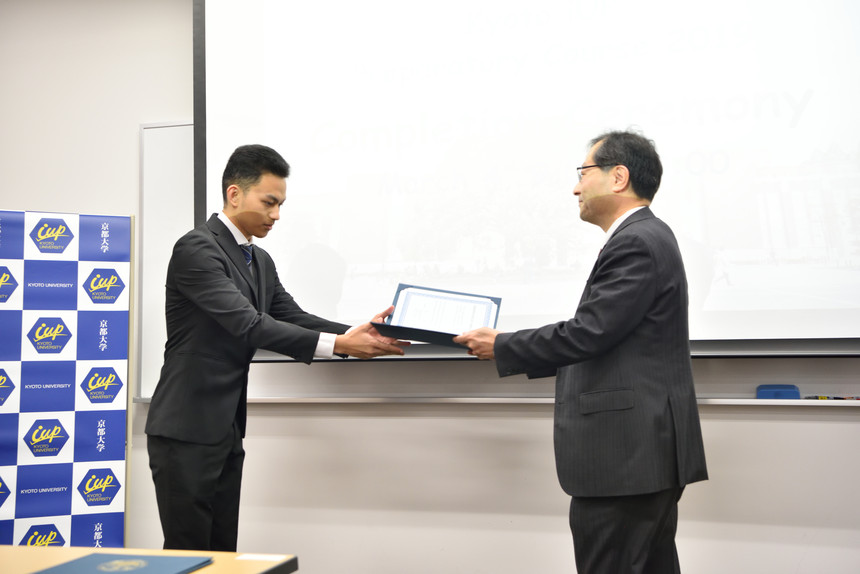 The ceremony started with a congratulatory speech by Executive Vice President, Prof. Masao Kitano. Then the Director of ILAS, Prof. Hisashi Miyagawa conferred the course completion certificates to the iUP students. One iUP student delivered a short speech in Japanese as a representative and expressed his gratitude to the faculty and staff members.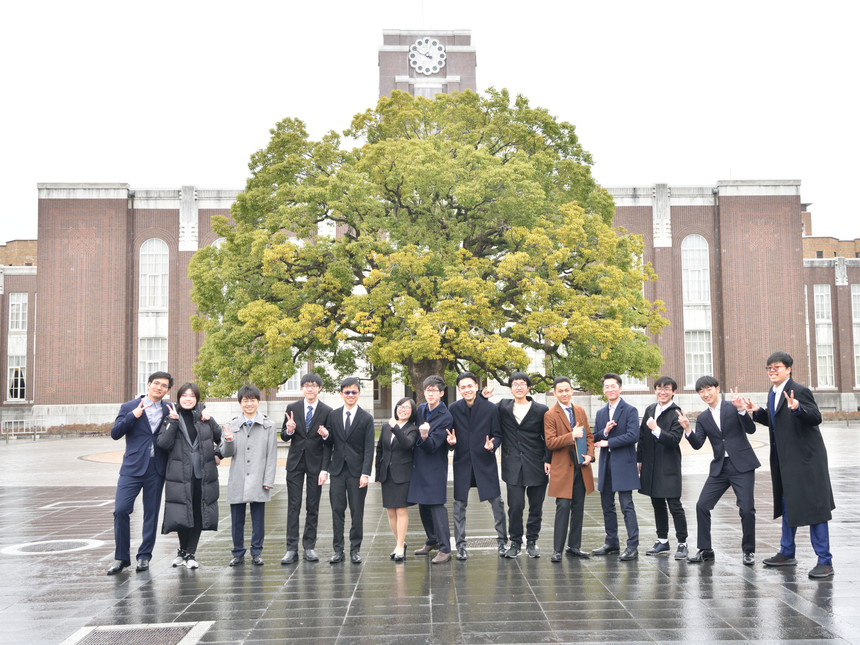 Though Kyoto University decided to cancel the 2020 Entrance Ceremony and postpone the start date of the spring semester, all iUP students are looking forward to beginning their undergraduate studies at the faculties of their choice.