Events
Kyoto University Education Fair 2019 in Singapore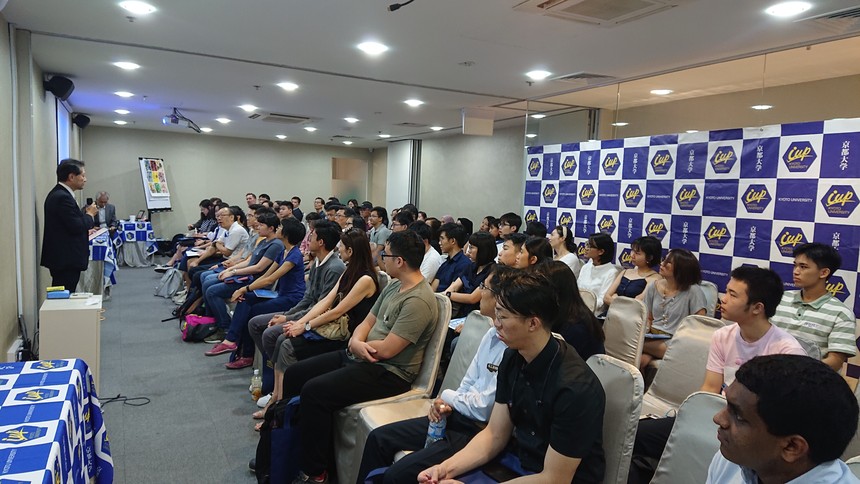 Kyoto University Education Fair 2019 in Singapore was held on October 12, 2019 at International Plaza, Tanjong Pagar. This fair was organized to provide students living in Singapore and their parents with information about studying in Japan, Japanese higher education, and Kyoto University's new undergraduate program for international students "Kyoto iUP". More than 100 students from secondary schools, junior colleges, polytechnics and universities participated in the fair.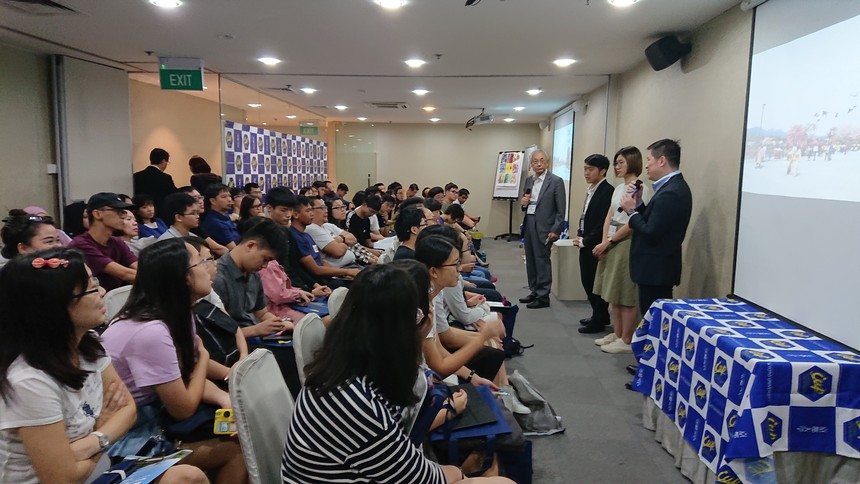 Associate Professor Julius Bautista gave a lecture on the importance of liberal arts education based on his teaching experience in Singapore and Japan. Associate Professor Yuki Sasaki, who is giving Japanese language lessons to Kyoto iUP students, introduced Japanese culture described in modern literatures. Three Singaporean alumni shared their experience of studying at Kyoto University showing the photos of their campus life and beautiful sceneries of Kyoto.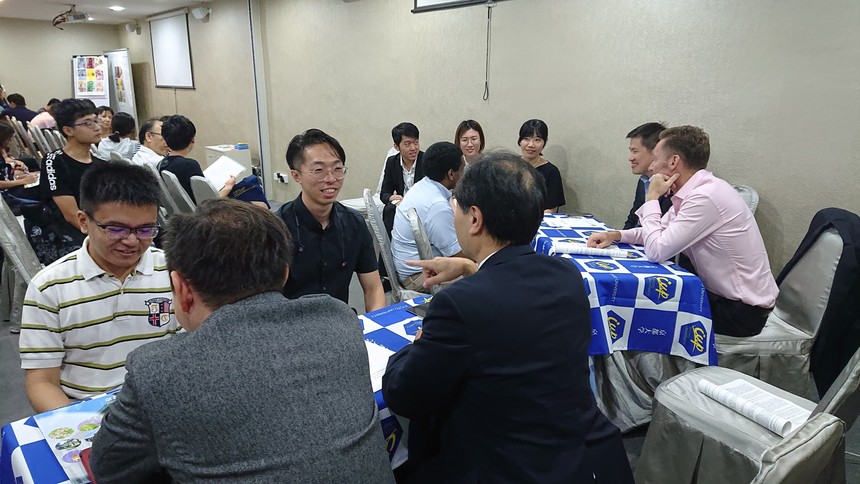 At the end of the fair, many students joined the individual consultation session even though the attendance was not mandatory. Students asked a variety of questions and attentively listened to the explanations provided by the university faculty and staff.